♥tomorrow, is MC DAY. at least for neng ang me.
and guess what..!
i woke up extra early to catch little buggers and search for new cracks @ France (my town in Animal Crossing: Wild World, harhar) and I DON'T KNOW HOW THE F*CK IT HAPPENED BUT HERE GOES.
The following pic may make you wonder, ogle in awe or disturb you. do not view when drinking coffee.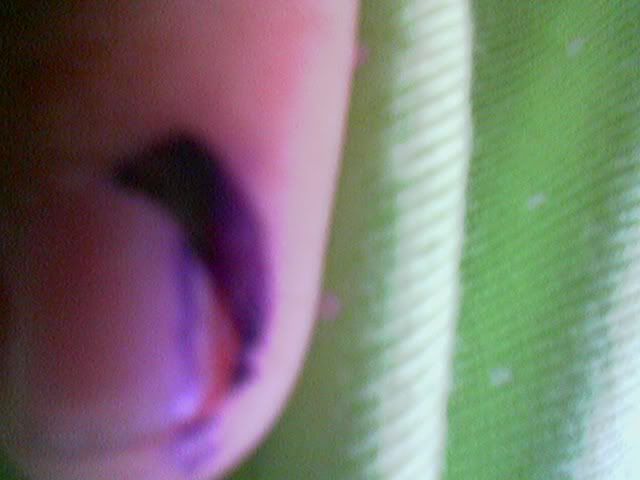 DO NOT WANT.
NOT A VOTE VIRGIN.
omg. however silly it seems, I VOTED. i FUCKENN voted.
all those prodding eyes in that place.
first time ba nila makakita ng maputi? anlalakas makatitig.
And there was this creepy guy who was standing behind me. BACK OF DOOD YOOOR NOT GETTING A PEEK OF MY CLEVELAND! (well, it does show, i was wearing Bora wear, like how i dress up when running errands, LULz).
♥Have you gone to my friendster acct? uploaded 30+pics of today. i seem to like uploading in bulk.
♥and oooooh! i'm kinda in a european song frenzy, so, if you find some good 'ol ambient song (preferably in french, or POLISH, heck!) tell me right away.
♥ ANYHOO..
have you seen Guitar Hero 3?
cos. THIS IS MADNESS!!
| | | |
| --- | --- | --- |
| | | Guitar Hero 3 The third installment comes out today. This song seems simple enough to master. |
I WOULD LIKE TO EAT THAT PLAYER WITH MY CAKE.

♥And i am officially starting to want to be an Ellen Adarna defender for whatever crap they say about her. whythefuck does anyone have to bitch about her being gangbanged when she was in 6th grade?!that is sooo totally Bel-Air. : (

♥ ME WANTS LUXURY BAG, NOW. (i also need autumn-y colored platforms, and WHATTHEFUCK is ERROL's 1x1 grade something pic doing in my wallet!? i collect studio pics not 1x1s!)